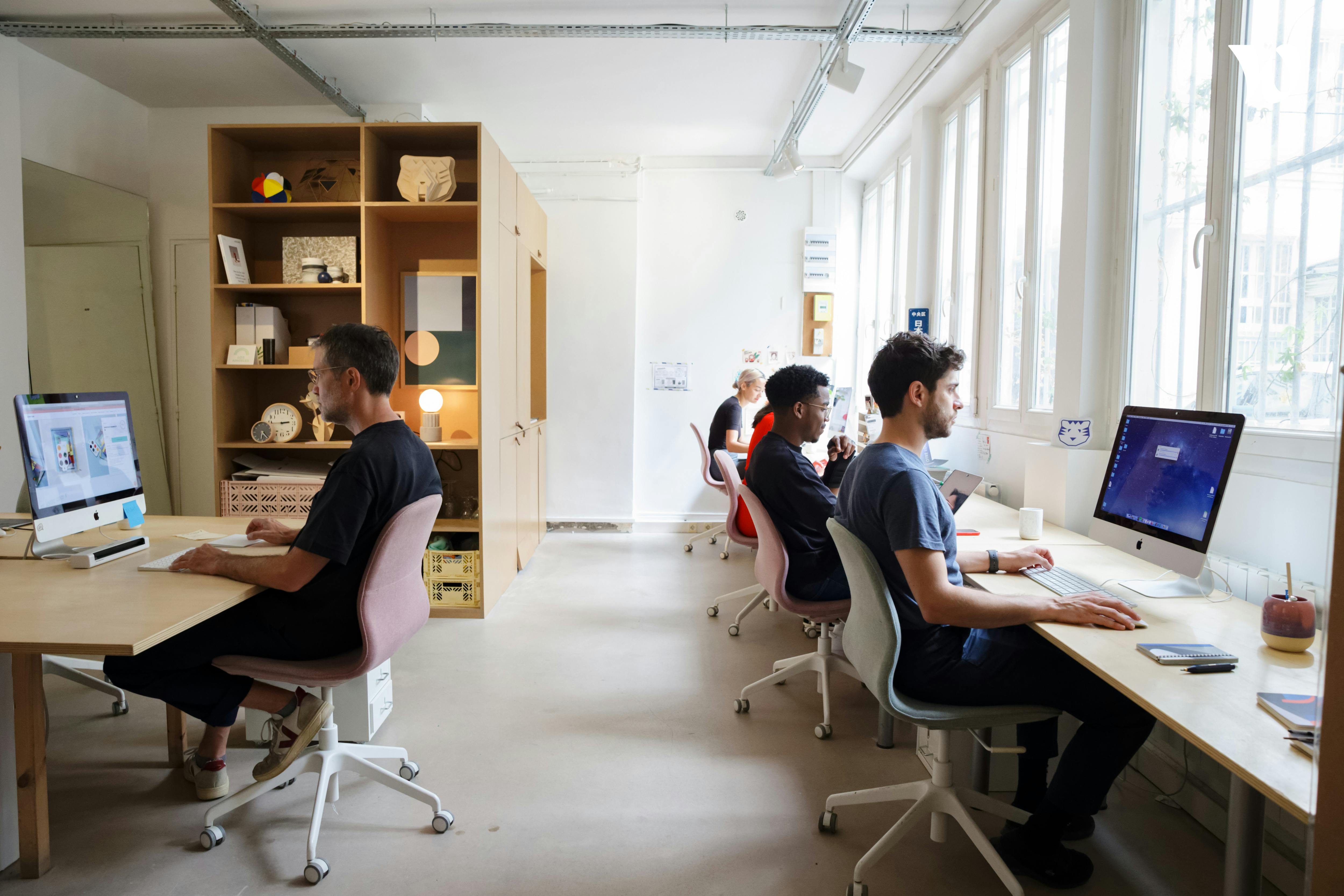 Where magic happens !
Right in front of our store, you will be able to see our studio.

It's in our creative studio that Papier Tigre's team gives life to ideas through colors and patterns while making sure to create products that are innovative, recreational and environmentally responsible. This is also where we drive the company, from business development to photo shoots.
Our founders, Maxime Brenon and Julien Crespel with the 16 members of the team (15 outrageously efficient humans and 1 excessively pampered dog) try their hardest to ensure the future of stationery.